Exhibition, recitals mark World Poetry Day
19-April-2012
Attending the event, held at the National Arts Council (Nac), were principal secretary for culture Benjamine Rose, Nac's chief executive Jimmy Savy, local poets and members of the public who had come to view the exhibition.

In his speech, Mr Savy said he recognised local poets as "real artists" and stressed the need to develop the creative industry further, adding it was his wish to see local poets' works promoted commercially.
Mr Savy explained that poets are the guardians of a language and said Seychellois poets have helped in the development and growth of the Creole language.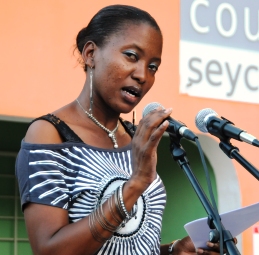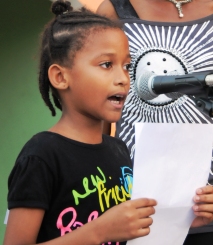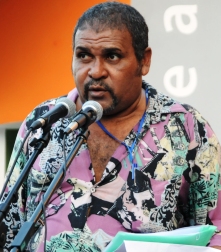 Some local poets reciting their poems
"Through recitals, our poets help us to preserve the beauty of our language," he said.
The exhibition itself consisted of several poems written by poets from all walks of life such as Jude Ally, Raspyek, Marie Neige Philoe, Stephanie Joubert and Reuben Lespoir, to name a few.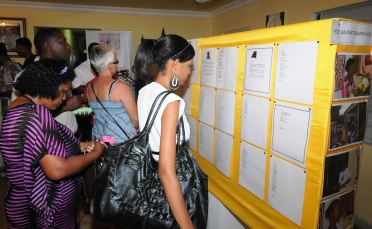 After invited guests and the public had viewed the exhibition, they enjoyed poetry recitals for the rest of the evening.