Foreign minister in South Africa to discuss Madagascar roadmap
21-April-2012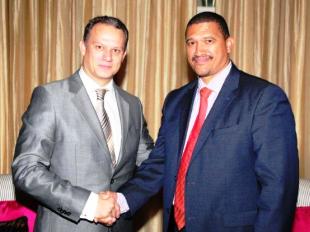 The two discussed on-going support for the implementation of the Southern African Development Community (SADC) roadmap, particularly in light of South Africa's chairmanship of the SADC Troika of the Organ on Politics, Defence and Security.
"Regional stability is a priority for both the Indian Ocean Commission and SADC, and Seychelles is committed to doing its part and supporting this peaceful process in any way possible," said Minister Adam.
Mr Adam was accompanied by the Seychelles resident high commissioner to South Africa, Joseph Nourrice.
The SADC Troika comprises South Africa, Mozambique and Zambia.