Deaf pupils join football club
23-April-2012
Launched in 2004, the club -- run by Audrey Petrousse and Michel Emile -- has encouraged a lot of young pupils to practice and enjoy football and at the same time stay away from bad influences and other social ills.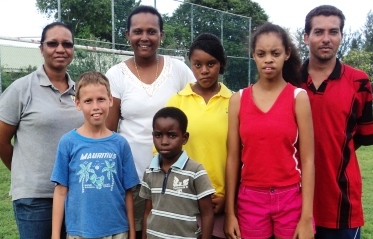 Even though the club is running on very meagre resources it has been willing to take on the deaf pupils as well.
"I believe it is doing a great job with all the young kids under its wings and other clubs should follow the good example," said Anita Gardner, the chairperson of the Association for People with Hearing Impairment.
The association provides a sign language teacher to accompany the pupils on their training.
The most interesting thing about the club is that apart from preparing the pupils for football leagues it also organises educational camping trips which are very much enjoyed by its young members.
Meanwhile the club is launching an appeal to everyone interested in our youths to support the club in any way possible.
"I firmly believe that those are the kind of groups that really deserve our support," added Mrs Gardner.
She noted that the club leaders with families of their own, always make time and are giving their best to help the young members and such actions are highly commended and deserve more support from society.
Calvin Morel, one of the students, has already been identified as a boy with great talent and has already been chosen to join the team's league players.
The deaf association wishes the club and its members all the best and has pledged its continued support.