India commends chamber chairman's role in economy
03-May-2012
Ramadoss in his capacity as the chairman of the Seychelles Chamber of Commerce (SCCI) and a leading businessman.
Her comments that his film-making undertaking – along with similar efforts by others – will promote visits by Indian tourists to Seychelles, came only days after Indian high commissioner Thanglura Darlong made similar remarks.
Mrs Patil gave the fact that Dr Ramadoss is head of the SCCI as an example of Indians' contribution to Seychelles economy, and their acceptance here by the local community.
"I have had very productive interactions with the business community of Seychelles who have deliberated with their Indian counterparts to identify opportunities for trade, business and investment," President Patil said at State House on Monday.
"It is noteworthy that a person of Indian origin has been elected as the chairman of the SCCI. The local Indian origin community has been a part and parcel of the long history of this country. I understand that they have greatly contributed to the development and prosperity of this great country.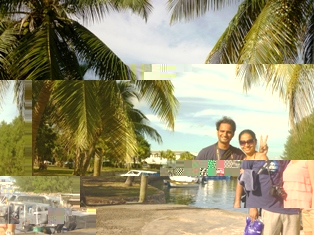 "Seychelles is breathtakingly beautiful and its natural environment is captivating. I am deeply impressed with its scenic environs. Indian tourists have been visiting Seychelles. I understand that some Indian films have been shot here and I hope that many more Indian film producers and directors will look at Seychelles as a possible location. I am sure the government and local industries of Seychelles will be only too happy to begin such discussions," said the Indian President.
Mr Darlong said the publicity power of the movies can attract more Indian tourists here.
He said over 20 million wealthy Indians go for holidays abroad every year, and Seychelles can attract more than the few thousand who come here annually.
"The six films shot here many years ago had a similar effect to the Miss World 1997 pageant – staged here and won by Indian national Diana Hayden – and I am happy to see Dr Ramadoss is launching a series of new films," said Mr Darlong.
When closing the business forum on Sunday attended by President Patil and Finance, Trade and Investment Minister Pierre Laporte, Dr Ramadoss said though Seychelles is small, it is a dynamic country.
"We exist in a complex world but we have, and continue to learn, how to navigate through uncertain times, unchartered waters and how to meet new and unexpected challenges," he told the delegates.
In contrast, India, "the world's most populous country, has made great strides in all areas: be it in commerce, industry, innovation, education and other spheres. We have so much to learn from you and so much to benefit from our mutual friendship and collaboration".
He said both countries continue to strive for the dignity and well-being of their people.
"We have both made great strides in this direction; what is important now, especially for Seychelles, is to continue to build and consolidate our economic base as a fortress for the social development of our peoples," said Dr Ramadoss.
"Seychelles has limited resources and because of this we have to rely on imports to buttress our industrial and commercial activities. It is important therefore that we find markets that are reliable, value-laden and also affordable. In view of our proximity to the Indian sub-continent it certainly makes sound economic sense to look towards it as a provider of our raw materials and also our source of inspiration. I believe that when we look towards our Indian collaborators, we will find good ideas and innovative business models to deliver them at scale. Ideas, as you know are everywhere, but they are increasingly coming from emerging markets," he said.