Young and old acquire new embroidery skills
05-May-2012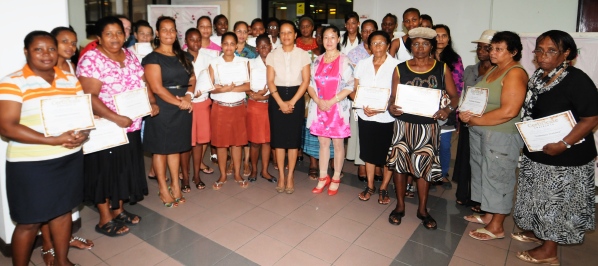 The workshop, held at the National Cultural Centre from April 18 to April 26, equipped those taking part with new skills on how to make embroidery designs on materials.

Chinese instructor Wang Shuping led the workshop, which is part of the cultural exchange programme between Seychelles and China.
The workshop was a collaboration between the culture department, the Chinese embassy and the Small Enterprise Promotion Agency (Senpa).
Present at the closing ceremony were principal secretary for culture Benjamine Rose, chief executive of Senpa Penny Belmont and representatives from the Chinese embassy.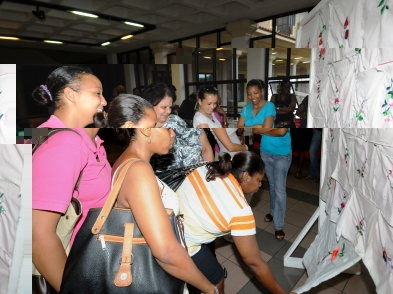 Those present also had the chance to view the end-products which were on display at the National Cultural Centre during the certificate presentation ceremony.
Thanking the instructor and those who took part in the workshop, Miss Rose said this cultural exchange activity is the beginning of something fruitful.