Good governance course launched for civil society bodies
09-May-2012
Since June last year the SIM has been working on developing the good governance course which was officially launched recently at the institution's base at Ma Joie.
Present for the occasion were the French ambassador to Seychelles Philippe Delacroix in his capacity as a European Union representative, chairman of the Liaison Unit for Non-Governmental Organisations of Seychelles (Lungos) Bernard Elizabeth.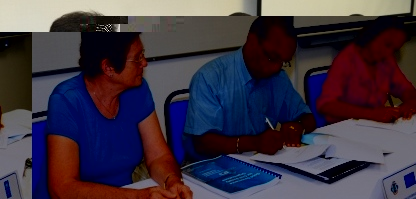 Also present were representatives of various non-governmental organisations.
Funded by the European Union for a sum of $759,721, the course has four modules which covers good governance, strategic planning, running a civil society organisation, and performance management and reporting, all in a manual specially prepared for the course by the SIM.
One of the project components aims to improve and strengthen the ability of non-state actors to network and take part in policy-making in areas of governance.
Each module is tailored to fit the local context and provides internationally recognised practices and standards.
Addressing the guests, the national project director at the Ministry of Foreign Affairs, Jeannette D'Offay, urged civil society members to use this opportunity to ensure that all NGOs encourage their members.
"With increasing professionalism, with increasing transparency and integrity, civil societies will be better placed to apply for grants at their disposal and to make a difference in both the community, national and international level," she said.
Mr Elizabeth said as a result of the training Lungos hopes those taking part will be able to guide their organisations to a higher level of leadership and in turn impact on the good governance structure and practice.
After Mrs D'Offay had handed over a copy of the course manual to Mr Elizabeth, the latter joined the SIM chief executive Audrey Nanon in signing a memorandum of understanding for the implementation of the training between Lungos and SIM.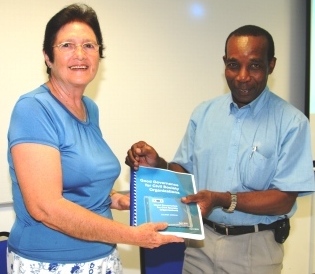 The course, which started in April, will run until July this year.
It is being led by SIM lecturers and those taking part will be assessed at the end of the course.