Department steps up response to health threats
10-May-2012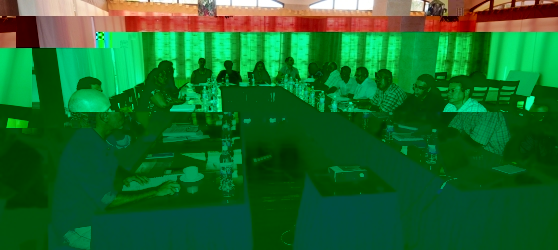 Some 25 health professionals including doctors, health centres and nurse managers, laboratory technicians and statisticians and representatives from the WHO and SEGA met in a three-day workshop at the Wharf Hotel, Providence to update and finalise the Seychelles Integrated Disease Surveillance and Response (IDSR) guidelines.
Conceived by the WHO, its member states and their technical partners, the IDSR was first adopted throughout the African region including Seychelles in 2002. It aims at better coordinating detection, confirmation and response to public health threats in time to prevent unnecessary illness, death, and disability.
Since 2002 almost every country in the region and their partners have invested in human and material resources to further strengthen their capacities in that direction and Seychelles has also reviewed the IDSR every two to three years and the last review was in 2009.
This year's review was led by a consultant, epidemiologist from the IOC's SEGA Dr Richard M. Lepec and local epidemiologist and director of the Epidemiology and Statistic Unit in the Ministry of Health Dr Jastin Bibi.
Speaking at the opening of the workshop, Dr Bibi said the guidelines need to be updated because there has been a lot of diseases in the African region lately and doctors, nurses and everybody concerned should be well prepared to detect those diseases on time.
"This process is being done already but it needs to be stepped up. District health centres need to be able to react quickly and statistics coming from them need to be analysed more promptly, Dr Bibi said.
Dr Bibi added that at the end of the workshop the health professionals would have completed the review so that it could be finalised by a group of technical professionals.
Following this, a series of trainings for community and hospital doctors, nurse managers, nurses, laboratory technicians and public health officers to better enhance their knowledge about the IDSR guidelines will be carried out.
He noted that by mid June 2012, all relevant staff will have been trained in the adapted Seychelles IDSR Guidelines.