Assembly leaders learn more about role of government and opposition in a democracy
17-May-2012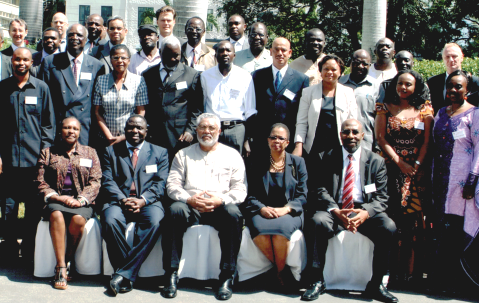 The workshop, held in Dar Es Salaam, Tanzania, was organised by the Commonwealth Secretariat and the Commonwealth Parliamentary Association (CPA).
The two leaders had the chance to meet and have discussions with prominent dignitaries from the continent as well as share the Seychelles experience with some forty delegates who were taking part in the conference.
The conference addressed cross-cutting issues at great lengths and proposed a series of recommendations that commonwealth countries in the region are being urged to take up in their respective democracies.
In a joint statement the two leaders have said that the workshop is very relevant to the reforms that are taking place in Seychelles both at the level of the election reform process and reforms within the parliament.
During their stay, Ms Rose and Mr Pierre also attended a function to commemorate the launch of the submarine cable from Dar Es Salaam to Seychelles. Both leaders expressed support to the project.
Ms Rose and Mr Pierre have also commended the work being done by Seychelles' consul in Tanzania, Maryvonne Pool, in her unrelenting efforts to promote Seychelles and its initiatives.