Police seize stolen items
18-May-2012
During a press conference at the police headquarters, public relations officer Jean Toussaint called on members of the public who have items missing at their homes or business properties to come to the Criminal Investigation Department (CID) section to identify them.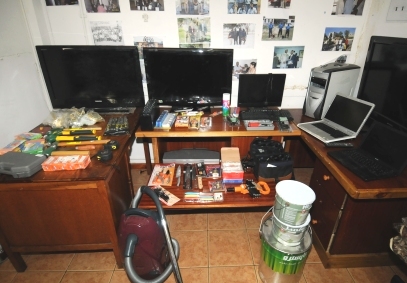 "Among the stolen properties are tools, paints and other items which still have their price tags on them."
There are also flat screens, laptops, a vacuum cleaner and cushion covers as well as other electronic gadgets.
Mr Toussaint said the public should come to the CID during working hours from Monday to Friday – 8am to 4pm – and they should bring along any document or receipt as proof.
He added that there are items which have already been identified by their owners and four suspects are being detained as investigation is being carried out.