Two ministers lead tourism trade delegation in France
21-May-2012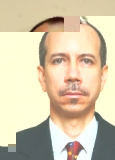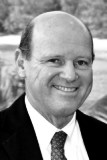 Minister Morgan and Minister St Ange are leading Seychelles' tourism trade delegation at the Paris meeting
The Minister for Home Affairs and Transport Joel Morgan and the Minister for Tourism and Culture, Alain St Ange are accompanied by the chief executive officer of Seychelles Tourism Board (STB) Elsia Grandcourt and other airline professionals from Seychelles.
They will be joined by the STB's European director, Bernadette Willemin, and some forty French tour operators and airlines linking Seychelles to France.
The meeting comes at an opportune time when the French market, ranked as Seychelles top core market is down by 20% as a result of non-direct flights from France to the islands.
Mrs Willemin said that "the second blow to the French market resulted from Air Austral's decision not to go ahead with its proposal to connect France to Seychelles and La Reunion".
The STB's Paris Office felt it was vital to re-assure the French trade that Seychelles is very much interested in this market and that consolidating it remains one of the island's top priorities.
The presence of the two Seychelles ministers spells out the importance of the French market for Seychelles.
"Our presence will help reinforce the work being done by our Paris Office in the market and it is our hope that the tourism trade meeting we are holding in Paris will help regain back our market share,'' Minister St Ange said as he left Seychelles.
"Today, the market is adjusting to the new air transport network available for travels to Seychelles, but there is still need for the French trade to hear from the Seychelles tourism authority that we care and we appreciate their work as well as continue to help and assist them in achieving our common goal," said Mrs Willemin.
Mr St Ange said the meeting in Paris with French tour operators and the airline professionals is to also keep them abreast of the latest tourism development in Seychelles.

A second meeting with the French media is also planned for Monday for the Seychelles ministers.