New bridge to link town car parks
22-May-2012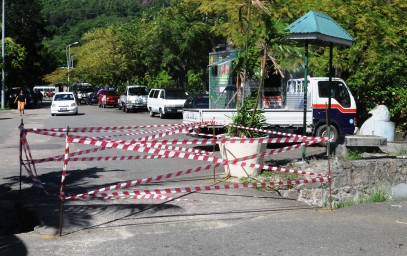 The acting chief executive of the Land Transport Agency Parinda Herath said this yesterday, estimating the new bridge will cost around R80,000.
A contractor for the job has been identified through the tender system, he said.
"We were notified by the cleaning agency last week that the bridge seemed to be chipping off. We confirmed through an inspection that it has yielded to old age and needs to be replaced," he told Nation.
"People have been complaining that drivers were speeding over the old bridge, a practice we also observed, so when we build the next one it will be raised to slow down vehicles."
He said the new one will be wider, with footpaths protected by rail guards on either side for pedestrians, he said.