NDEA alerts on dangers of swallowing drugs
30-May-2012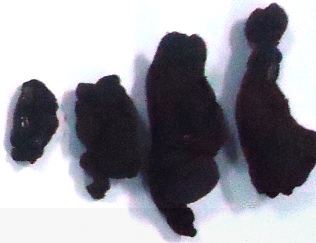 A NDEA communiqué said there have been two cases of such incidents where the persons concerned risked their lives by swallowing illegal drugs.
In September of 2011, a man from Les Mamelles gulped down a quantity of heroin during the course of an NDEA arrest operation at his home. This man almost lost his life and only recovered after extensive hospital treatment.
A second case of swallowing drugs occurred during the past week when a person who was about to be arrested swallowed a quantity of cannabis resin that lodged in his airways, almost suffocating him.
The swift actions of the NDEA personnel who were at the scene saved his life.
After the man was arrested, the agents observed that he was in distress and immediately moved him to the casualty department at the Seychelles Hospital.
Doctors at the hospital succeeded in dislodging the substance and saved the man's life. He subsequently required hospital treatment, initially in the intensive care unit, and afterwards in a hospital ward before being released.
"Both of these cases could have resulted in unnecessary loss of life that far exceeds any possible penalty that a drug conviction might attract," says the communiqué.
"Illegal drugs, especially heroin, contain extremely harmful substances that are very toxic when ingested and frequently result in death. Such practices may also have long-term medical effects on those who engage in this practice," noted the communiqué.