Seychelles hosts cell to lead anti-piracy actions
06-June-2012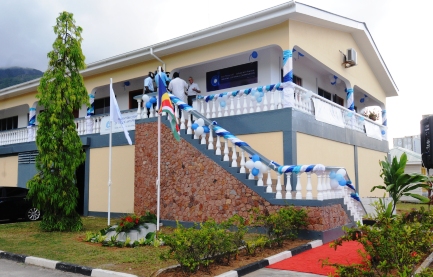 A memorandum of understanding (MoU) has also been signed for the unification by all stakeholders in anti-piracy efforts.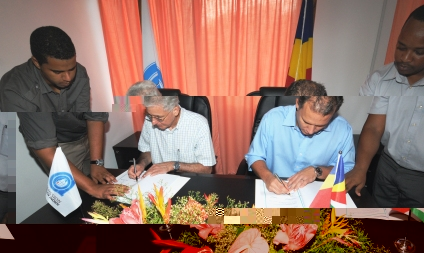 The document was signed by the secretary general of the Indian Ocean Commission Calixte D'Offay and the Minister for Foreign Affairs Jean-Paul Adam during a ceremony held at the new cell's offices on Monday afternoon.
Attending the event were chief justice Fredrick Egonda-Ntende, members of the diplomatic corps, and representatives of the Seychelles People's Defence Forces, among other guests.

An initiative of the Indian Ocean Commission, the anti-piracy cell will have an expert from each country forming part of the commission and will lead coordination in efforts to combat piracy.
At the opening ceremony, Minister Adam said Seychelles had taken courageous steps in this fight, such as being the first country to bring to justice and imprison convicted pirates.
"We have the largest number of convicted pirates, which takes up almost 20% of the prison population in Seychelles, and although this is a heavy burden to bear, we are still taking in people accused of piracy," he said.
The minister added that the opening of the cell will mark another important step in the fight against piracy and thanked the IOC for their leadership.