Another successful Escapades roadshow for Seychelles
16-June-2012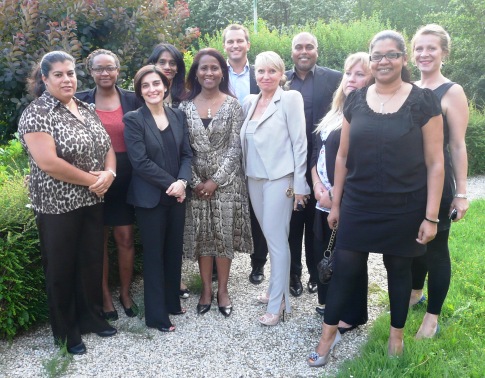 The Seychelles delegation consisted of the Seychelles Tourism Board European director, Bernadette Willemin and Laetitia Duchet from her Paris office, Maryline Gallois from Etihad Airways/Air Seychelles, Tinaz Wadia from Banyan Tree Seychelles, Jhoan Payet from Constance Hotels Experience, Devi Pentamah from Hilton Seychelles, Ash Behari from the Coco de Mer Hotel and Black Parrot Suites of Praslin, Guillaume Albert from the Domaine de l'Orangeraie of La Digue and Cat Cocos, Eric Fiat and Maurice Dindaine from Kempinski Seychelles, Ravinia Larue from Denis Private Island and Indian Ocean Lodge of Praslin and Isabelle Turon Lagau from Desroches Island.
The Seychelles train-and-dine events took place in Bordeaux, Nantes and Grenoble with the highlight being Paris, where a successful turn out of tour operators and agents graced the Seychelles team with their presence at the prestigious Shangrila Hotel.
With high-tech giant screen presentations, the images and descriptions of our beautiful islands brought home the message of what makes us unique, as a destination of choice among the French, and why they should experience the variety and diversity of what we have to offer.
This annual event not only delivers the impact of the beauty of our islands and the reasons to visit, but also creates an amazing bond between the tourist office and all its partners, who together as a team stood side by side, in this 9th edition of the Escapades Seychelles, proudly presenting Seychelles…another world to the travel trade.