Photo contest to promote Seychelles plants
25-June-2012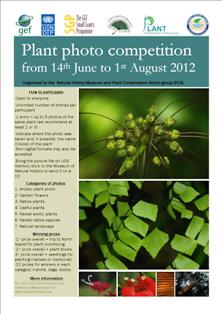 All plant lovers and those who are fascinated by plants are being asked to take part in this contest which is open for all age groups.
There are several categories: artistic plant, garden flowers, native plants, useful plants, rarest exotic plants, rare native plants as well as natural landscape.
Only digital photographs are accepted as entries and contributions should be submitted by email to This email address is being protected from spambots. You need JavaScript enabled to view it. or brought to the Natural History Museum in Victoria.
Each photograph must be saved as a jpg file copy of the original image.
The resolution for the initial photo submitted should be no more than 500 kb.
For more details telephone 4321333 ext 8143 and the deadline for submissions is August 1, 2012