AG wants 40 cases revised in crime crackdown-State counsel calls earlier sentences illegal
30-June-2012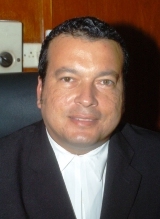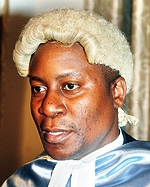 Attorney General Rony Govinden said this to Nation recently adding the government will have no pity for drug offenders who will not get the 33% remission on their jail terms on the grounds of industry and good conduct while in prison as used to be the case.
He was briefing Nation about measures being taken to ensure harsher sentences for people convicted for drug offences in line with what President James Michel said about the issue in his National Day address.
Assistant principal state counsel Lansinglu Rongmei told Nation there are 40 cases in which the chambers have complained to the Supreme Court and asked it to revise the extra light sentences earlier passed by magistrates.
She was speaking after Judge Duncan Gaswaga on Monday said a man convicted of stealing the items listed here earned himself a 39-year prison term, and revised his jail term from three to 15 years.
Selwyn Louis Marie was originally sentenced to two or three years jail by a magistrate's court in each of the four cases he faced. The court then ordered that the sentences run concurrently, so Marie stood to be in jail for a total of three or even two years if he got a remission.
Ms Rongmei, who presented the four cases before the Supreme Court for revision, called the earlier sentences illegal because they were below the minimum provided for by the law and were to run concurrently while the law has been revised to prescribe they run one after the other.
When judge Gaswaga delivered his judgment the court was packed mainly with people listening to the proceedings of a more serious – manslaughter – case but when the offences Marie was convicted of were being read out, everybody in court seemed to forget any other business and looked at him with disbelief.
Marie's moment of disbelief came when he was advised he deserved 39 years. He had said he did not need an interpreter because "he understood English" which was obvious because he broke into tears when Mr Gaswaga added him a few extra years in what the judge said was the court's attempt to put him away from society a little longer.
The judge said the respondent had pleaded guilty to all the charges.
In the first case on May 1, 2011, at 12pm, the respondent broke into the house of Lynn Asba at Belonie and stole two laptops, a mobile phone, one GPS, a processor, a computer mouse, a pen drive and one MP3. The approximate value of all the stolen articles was R22,400.
In that case he was found guilty of housebreaking and stealing from a dwelling house contrary to and in an offence punishable under Section 264(b) of the Penal Code.
On May 4, Marie entered into the house of Wilma Emmanuel at Belonie and stole one bottle of wine and 10 eggs.
On December 25, 2010 – Christmas Day, which is a non-working day in Seychelles -- Marie was at work again and broke into the St Louis district administration office and stole 60 bottles of soft drinks of 1.5 litres each, 30 toys, 50 litres of paint, cream oil tin of paint, six cartons of juice containing 27 packets each, six cartons containing 24 cans of soft drinks each and a mobile phone, all with a value totaling R10,780.
On May 5, 2011 at 6.30pm, the respondent broke into the house of Maria Payet at Ma Constance and stole two laptops valued at R17,000.
"It has been submitted by the republic that the learned magistrate erred in passing sentences in the above cases which were illegal in that they are contrary to Section 27 and Section 36 of the Penal Code, Cap 158 as amended by Act 2/10/2010," said Mr Gaswaga in his sentence.
"Further, that the learned magistrate ought to have taken into account the amended Section 27 which provides for minimum sentences in offences in Chapter XXVII OR Chapter XXIX, when the person within 5 years prior to the date of conviction, had been convicted of same or similar offence.
"It was also submitted that the learned magistrate also ought to have ordered the sentences to run consecutively as per the amended Section 36 of the Penal Code which mandates that it shall not be lawful for a court to direct that any sentence under Chapter XXVI, Chapter XXVII and Chapter XXIX be executed or made to run concurrently with one another."
Still, Mr Gaswaga chose to award Marie the minimum sentences but added:
"If this court is to impose the minimum sentences on all the four cases it would come to a period of 39 years in prison for the accused. The question is: is this a suitable sentence in the circumstances? I must admit that finding a suitable sentence in each case is one of the most difficult tasks for any judge.
"Selwyn has pleaded for mercy and promised never to commit offences again. He also pleaded guilty in all the cases and saved the precious time of the court.
"On the other hand the court takes note of the prevalence of offences of house breaking and stealing. There is indeed a public outcry in the society of innocent and hardworking people losing their property and their houses being broken into.
"This calls for very tough measures to be taken since the court is not only mandated to safeguard the people but also their property. It is important that a loud and clear message is sent out to deter would-be offenders from engaging in similar crime. The respondent himself seems to be a habitual offender in this line of offences. He was convicted once in 2008 and four times in 2009. That record is not yet spent. I believe this kind of record would necessitate having the accused removed from the public for quite a reasonable period for purposes of safeguarding other members of the public.
"Accordingly, this court will employ the totality principle of sentencing which allows a court to package all the sentences imposed on a person so as to come out with a suitable punishment instead of the 39 years.
"It is therefore ordered that all the above sentences of 5, 9, 15, and 10 years should start running on the June 14, 2011 when the accused was first sentenced and placed in prison.
"In effect, the accused will serve a total of 15 years in prison instead of the three years earlier imposed by the magistrates court," said Mr Gaswaga.
G.T.