Seychelles congratulates South Africa on winning AU chairmanship
17-July-2012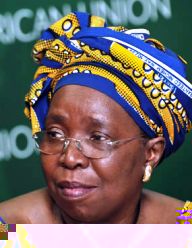 "The election of Dr Zuma is a great moment for all of Africa, and Seychelles is proud, as a SADC (Southern African Development Community) country to have supported South Africa's candidate," President Michel has stated.
The election of Dr Zuma was finalised late in the evening of July 15 with four rounds of voting before her election was confirmed.
President Michel has also sent a message of appreciation to Dr Jean Ping, the outgoing chairman of the Commission, for his outstanding contribution to African development, peace and prosperity during his term of office and has expressed confidence that he will continue to be an exceptional advocate for Africa.
Seychelles has also conveyed its warmest congratulations to Erastus Mwencha, proposed by Kenya, who has been re-elected unopposed and unanimously as the vice-chair of the Commission.
The executive council of the Summit (The Council of Ministers), will now proceed to the election of the various commissioners of the Union.
Seychelles had presented the candidature of Ambassador Marie-Pierre Lloyd for the post of Commissioner of Social Affairs. However, the Seychelles Minister for Foreign Affairs has explained that for personal reasons, Ambassador Lloyd has withdrawn her candidature.