Third-year milestone after living a century
19-July-2012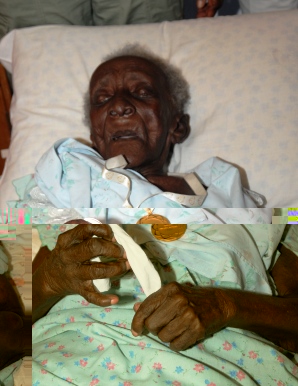 As per tradition Mrs Pilate received a hamper presented on behalf of President James Michel by member of the National Assembly for Bel Air, Nicole Barbe, and a medal presented to her by the district's administrator Denise Dufrene, who said it is important that we take care of our elders.

Also present at the celebrations was the committee for senior citizens of Bel Air as well as that of the Parti Lepep women's league.
Her adopted son Joseph Helen and niece Janet Adrienne were also present to celebrate her birthday.