Loaning banks must now consult credit information system
19-July-2012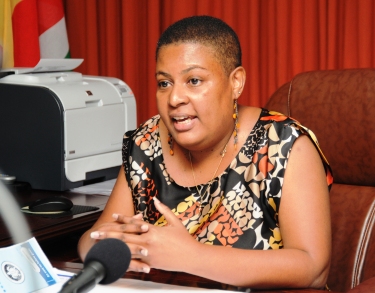 Regulations on the CIS were issued in March 2012 but became obligatory only this month and require institutions which give loans – including commercial banks, the Housing Finance Company, the Development Bank of Seychelles and the Seychelles Credit Union – to consult the system before they approve loans or renew any credit facility.
She said the purpose of the CIS is to enable the institutions to assess prospective clients by
giving them information on the repayment history and the level of debt of clients across the financial system.
Previously banks could not share information because they were prevented from doing so by law, but now they may consult the system but maintain all the information they get about clients confidential.
Ms Abel said the CBS will be monitoring how the system is used and in the unlikely event that a bank would fail to keep a client's information secret, then it would be penalised by the CBS.
She said clients should therefore not worry about bank access to the system, noting the knowledge about creditworthy clients will help them get loans at lower interests than those with a poorer repayment history.
Given that guarantors may in the event of the loanees not paying back their loans be expected to pay for what they have given surety, Ms Abel said the institutions will also have access to guarantors' records.
"The system will allow for better management of credit risk, and control the level of indebtedness of clients," she said.
"Having access to a customer's credit history may allow the process of switching banks for customers, thus promoting competition in the banking sector," she said, adding that clients are free to shop around and settle for the bank that offers the lowest interest on loans.
She however said that credit history is only one of the factors financial institutions consider to grant loans, and a person not being given a loan does not necessarily mean his or her record is bad.
"It could simply mean the bank does not have enough liquidity at a particular time and may call the client later to offer the loan requested," she said.
"It is important to note that only assigned individuals at Central Bank and the institutions taking part as well as clients themselves will have access to information held in the CIS," said Ms Abel.
"If a client does not agree with the information provided by the CIS, he or she may approach the institution concerned which will amend the information if necessary."
She said the system will eventually include other credit information relating to financial leasing,
hire purchase and credit sale.