Central Bank moves to stabilise forex market
20-July-2012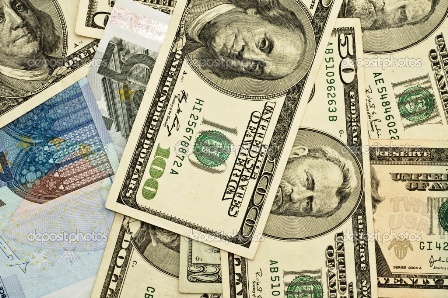 She said a number of factors have pushed the cost of foreign exchange up and if not
curbed could lead to further inflation, assuring the public that the bank is taking
remedial measures, for example using some of its reserves to stall the declining value
of the rupee.
Ms Abel said the volatility has been driven in part by developments on the international
scene, namely the prevailing uncertainty in the Eurozone, which has translated into
speculative behaviour in the domestic market.
"Although the market fundamentals in terms of demand and supply have not shown
significant divergence compared to 2011 up to July 17, 2012, supply of foreign exchange
through authorised dealers – banks and bureau de changes – has dropped by only 0.3%,
while demand declined by 6.9% which shows that demand pressures have somewhat subsided,"
she said.
"Despite this, the rupee has depreciated by 14.5% against the US dollar and 6.9% against
the euro since the beginning of the year. For example, the monthly average exchange rate
moved from R13.9450 to the dollar in January 2012 to R14.2064 in May 2012, but
accelerated in June and July to stand at R14.9678 on July 17."
She said the Central Bank is very concerned about the rapid depreciation of the domestic
currency, particularly in recent weeks given that it is translated into higher
inflation.
"This is also reflected in the increase in consumer price index as observed in the past
few months. As of June 2012, year-on-year inflation stood at 8.9% – up from 8.7% in May
– while the 12-month average rate was 5.5% , up from 4.9% in May."
She said Seychelles being a net importer, depreciation of the domestic currency is
transmitted into higher prices in the domestic market.
"Given its mandate to maintain price stability, the Central Bank has tightened its
monetary policy stance since the second quarter of 2011. To that end, the bank uses its
own liquidity absorbing instruments to withdraw liquidity from the banking system.
In addition, Treasury Bills which are issued by the Ministry of Finance, Trade and
Investment are also used to mop up extra liquidity and these can be taken up by the
general public.
"Following further tightening in the monetary policy stance, an increase has been
observed in the average interest rate across all maturities and on all instruments, that
is CBS instruments and T-Bills. "This has started to be translated into higher deposit
rates at commercial banks and it is expected that this will continue," she said.
"As an additional measure the Central Bank has decided to intervene in the foreign
exchange market in order to smooth out the excess volatility, and to provide orderly
market conditions as well as reduce any speculative element," she said, adding the
strategy is also consistent with the bank's price stability objective to contain
inflation.
"In that respect, the Central Bank stands ready to use the instruments at its disposal
to ensure that its primary objective is not jeopardised as well as the smooth
functioning of the financial system foreign exchange market," she said.