Four Seasons team set for training in the Maldives
20-July-2012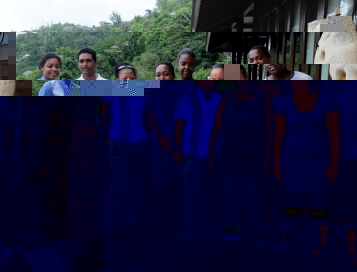 The group is made up of three cooks, three room attendants from the housekeeping
department and two servers from the food and beverage department.
This is part of an exchange programme with the aim of giving the workers the opportunity
to see how other Four Seasons resorts operate and also learn new skills.
The team was met by resort manager Bob Suri, human resources director Abdul Rahim and
heads of departments recently.
Mr Suri said this exchange visit is not only for exposure but a chance for the
Seychellois employees to learn new things and to impart their knowledge onto their
colleagues at the Four Seasons Landaa Giravaru in the Maldives.
He urged them to be the culture carrier of the Four Seasons in Seychelles and to keep
the flag flying high.
Marcus Fanchette, a steward who had just returned after a year-long training in the
Maldives, shared his experience with those present.
He called on the new group to make the most of this training and to enjoy this
experience.
One of the employees, Peggy Philo, said this one-year training will help her gain a new
experience in her field of work, acquire new skills and to be more professional.
A group of workers from the Maldives is expected to arrive in Seychelles next week for
their one-year training.