Inner islands disabled have fun on their day
23-July-2012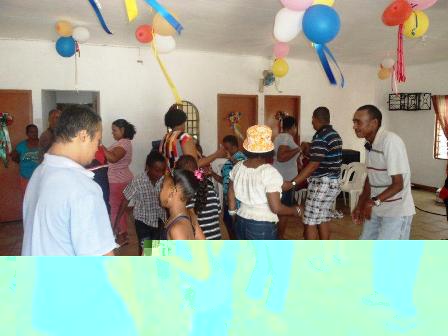 They were accompanied by their parents and others in their support groups to commemorate the National Day of the Disabled which is celebrated on July 12.
The day started off with a blessing by Father Adrien and then the disabled were able to join their friends and relatives in a series of activities which included traditional games, lunch and a disco which ended the celebration.
The programme was organised by the disabled support groups of La Digue, Baie Ste Anne and Grand Anse Praslin districts as well as their respective district administrations with the support of the community development and sports department.
The day was also attended by the district administrators and elected members of the National Assembly of the three districts.