Basketball-Seven players change teams
26-July-2012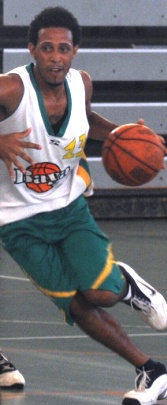 While some players have moved in the hope of getting more playing time, others have changed homes and have given themselves a new challenge – winning titles.
Men division one league challengers Mont Fleuri Dawgz have added to new players to their roster – Frank Seth and Cyril Agrippine. While Seth brings more energy and speed to the team's already fast-flowing game, veteran swingman Agrippine, who captained the Seychelles team winning the gold medal at last year's Indian Ocean Island Games, will surely add experience to the side.
The biggest losers in the big league are Baya who have lost playmaker Giovanni Laval and forward Michael Cupidon. Laval has gone back to his roots with Beau Vallon Heat in the bottom division, Cupidon has joined first divisioners Premium Cobras, who have also acquired Michael Jean from RC Dynamics.
On the other hand, the Cobras have released playmaker Christopher 'Toto' Camille who has returned to Cascade Bullets.
Women's' league champions Anse Etoile Stars has recruited Jurisanne Mémé from Juniors, while Lilianne Biong has made a comeback to the sport by joining RA Sisters.
G. G.