Barclays Bank offers new banking services to its clients
30-July-2012
These are the fully fledged internet banking services for individual customers and ATM bill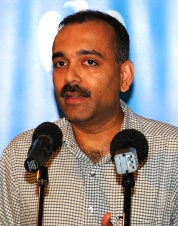 payment available to all debit card holders.
Barclays becomes the first local bank to offer a full functionality, on-line banking service to this segment of clients.
Through the ATM bill payment, clients will be able to pay their bills from Intelvision, Airtel and Public Utilities Corporation (PUC) at anytime at the 14 Barclays ATMs on Mahe, Praslin and La Digue.
The launch took place last week at its Independence branch banking hall in the presence of Central Bank of Seychelles governor Caroline Abel, the second deputy governor Jenifer Sullivan, Barclays managing director Rakesh Jha, representatives of the three companies and staff of Barclays.
Through both channels, clients can experience convenience banking at its best.
With the newly launched internet banking service, clients will have the ability to conveniently and safely manage their finances from their homes or offices.
The internet banking service will allow its subscribers to view transactions on their current, savings, fixed deposit and loan accounts at their convenience.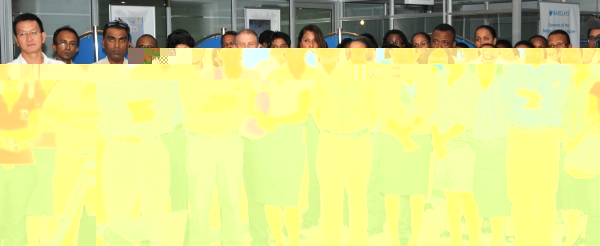 They will also be able to transfer funds between their current and savings accounts as well transferring funds to any other third party account whether held with Barclays, any local or international banks.
Apart from paying their utility bills, clients will also be able to set up standing orders and order bank drafts.
They can also send secure messages to Barclays such as enquire about any particular transactions on their account or to send a compliment or even to make a complaint.
Customers can register for internet banking and use both services for free.
Internet banking for individual customers and ATM bill payment join the suite of new and improved electronic banking options that Barclays offers its clients.
These include e-statements, a service that delivers customer statements in their mailbox and SMS alerts, another service that sends clients SMS messages when a particular transaction takes place on their accounts.
To use these services, customers have to fill in an application form at the bank.
In a press release, Mr Jha said Barclays continues to expand its range of products, services and channels.
Addressing guests at the launch, he said this represents a very important beginning for the bank and the two new services allow banking to be more convenient for the clients.
Those present had the chance to learn more on the services through a presentation given by retail director Mandeep Chaudhary.
Representatives from Airtel, PUC and Intelvision had words of thanks for Barclays for such an initiative.