By-election-Parti Lepep retains Anse Aux Pins in crushing victory
11-August-2012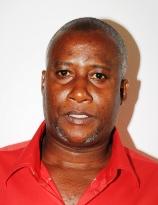 The party's candidate, Meggy Sodie Marie -- a former teacher at the Seychelles Institute of Technology (SIT) – won 1,317 votes.
Independent candidate Lucas Georges came second with 650 votes, while Jane Carpin of the Popular Democratic Movement (PDM) came third, scoring 170 votes.
Altogether 2,421 voters – out of a total of 3,217 registered voters in that district -- turned up to cast their votes at the Anse Aux Pins school, compared to 2,368 last year.
There was a long queue when the polling station opened at 7am, which remained, with quiet intervals at lunch time and just after 3pm. But then polling resumed at a brisk pace until the station closed at 7pm.
The presiding officer, Guy Morel, soon after organised his agents for the counting, which like the voting was observed by the candidates, each assisted by another polling agent.
The chairman and other members of the Electoral Commission were all present for the counting.
Before announcing the results, commission chairman Hendrick Gappy congratulated the electorate of Anse Aux Pins who had conducted themselves in an exemplary and civil manner.
Mr Gappy also said there were 284 spoilt or blank votes, which were rejected, giving a total of 2,137 valid votes. It is to be noted that in last year's polls there were 828 rejected votes in that district.
Speaking to the press after the results were announced, the winner, Mr Marie, scoring 61.6%, said he considered it to be a victory for Anse Aux Pins and pledged to work in the interest of everyone in the district.
Mr Georges, with 30.4%, said he was disadvantaged in several ways as an independent candidate. He added that had everyone turned up and there were less spoilt votes, the results could have been different.
Ms Carpin, with 8%, said she respected the verdict of the electorate, noting the PDM had maintained the same score as last year.
The press, which were allowed to observe the counting, noted a cordial atmosphere and good sportsmanship after the results were declared with all candidates shaking hands.