New Anse Aux Pins MNA sworn in
16-August-2012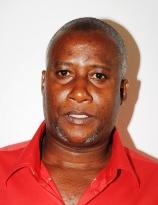 Mr Marie of Parti Lepep was elected during last week's by-election where he contested against Jane Carpin of the Popular Democratic Movement (PDM) and independent candidate Lucas Georges.
The newly elected member for Anse Aux Pins won 1,317 (or 61.6%) of the 2,137 valid votes.
Congratulating Mr Marie, the leader of government business Marie-Antoinette Rose said the victory in the by-election depicts the level of confidence that the people of Anse Aux Pins have in the ruling party.
Leader of the opposition David Pierre, along with other members from Parti Lepep, also congratulated the new member of the National Assembly.