New centre to help drug and alcohol addicts
23-August-2012

Bishop Wiehe addressing guests at the opening of the new centre
The 'Résidence Anne-Marie Javouhey' which falls under the umbrella of the 'Centre d'Accueil de La Rosière' (Car) was inaugurated recently by the Catholic Bishop Denis Wiehe in the presence of Vice-President Danny Faure.
Also present at the ceremony were vicar general of the diocese of Port Victoria Fr. Edwin Mathiot and vice-provincial of the Sisters of St Joseph Cluny Sister Nita as well as members of the board of directors of the Car and its acting director Gerald Julie.
Car is a faith-based non-governmental organisation supported by the Catholic Church to rehabilitate victims of alcohol and drug addiction.
The government has contributed over R900,000 to renovate an existing building to turn it into a residential centre for males only.
Mr Faure said the government has decided to support such an initiative after he got the opportunity to visit the Car.
He said he met dedicated people who are willing to help drug and alcohol addicts and the government is more than willing to help organisations which provide such support to those in need.
Mr Faure said in the end Seychelles will benefit from such programme and wish the staff all the best.
Bishop Wiehe said the rehabilitation offered by Car is a three-step journey which comprises an initial preparatory stage where we get to know each other, a residential stage of 12 weeks or more and a re-insertion programme which can last up to one year.
He said the organisation has a staff with three full-time and five part-time members.
"And soon they will open another centre which is being built at La Rosière for females only."
He explained that this is in fact an enlargement of the small house behind the Imprimerie St Fidèle where this project first started.
"Among other projects Car has in store is the building of a counseling room near the Domus at Victoria."
Bishop Wiehe also thanked all sponsors for their generosity, particularly the government and other private firms as well as the Seychelles Round Table.
Mr Julie said this new house can accommodate 12 males and have all amenities such as bedrooms, a classroom, workshop for carpentry and plumbing as well as staff quarters.
"There is also a director's room, a common area, pantry, kitchen and toilets."
He added that for the time being they have four inmates on the programme.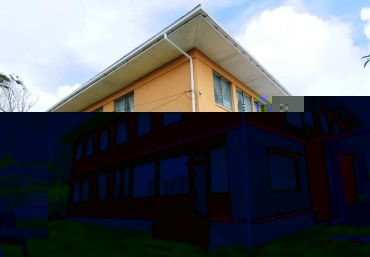 Mr Faure, Bishop Wiehe and Sister Nita unveiled the plaque to mark the inauguration of the new rehabilitation centre.
This was followed by its blessing and then all guests got a chance to tour the building.