'Festival gives artists chance to create and market work'
01-September-2012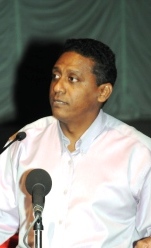 Vice-President Danny Faure said this on Thursday evening while launching the festival at the International Conference Centre.
Guests present included former President James Mancham, chief justice Fredrick Egonda-Ntende, ministers, leader of government business in the National Assembly Marie-Antoinette Rose, leader of the opposition in the National Assembly David Pierre, members of the diplomatic corps and several top government officials.
In his opening speech, Mr Faure said the festival is a time to honour all local artists and celebrate their artistic expressions, both traditional and contemporary, as an important facet of the Seychellois cultural heritage.
He added that it is also a fitting occasion to discover, appreciate and value the artistic talents of our people of all ages.
"Through the various forms of art works, we can also contemplate the evolution of the arts in Seychelles," he said.
"We are proud as a nation, of all we have been able to accomplish in the domain and I am certain we stand to achieve more in the future."
Mr Faure added that the festival will allow the country and the world to experience firsthand the richness, exclusiveness and creativity of our artistic expressions in all forms of art.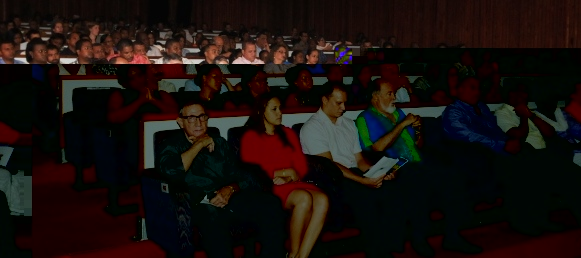 He said through various initiatives, the government has shown its commitment to support and promote the artistic development of the country.
"We continue to provide help and development opportunities to budding as well as professional artists, because we know they too contribute to our national economy," he said.
Mr Faure called on all artists to showcase their talents, to give free rein to their artistic capabilities and to give us and visitors the chance to engage with their creative and imaginative processes.
Chief executive of the National Arts Council Jimmy Savy said the festival gives entrepreneurs and the business community the chance to explore the talents of local artists for international exposure.
He thanked all those who have helped in organising the Arts Festival 2012.
During the ceremony, invitees enjoyed performances in the form of poetry, dance, sketches and songs.
They also viewed the works of artists from all fields of art through a video presentation.