Seychelles tourism board Middle East hosts travel trade Iftar
01-September-2012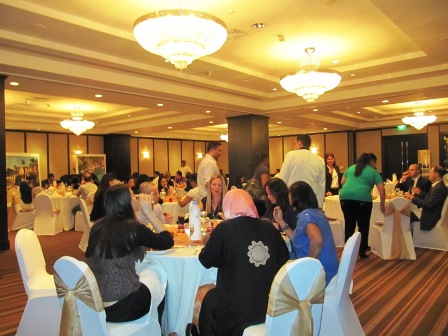 The Middle East market has continually increased its market share annually to Seychelles despite the current economic climate and other factors which have been affecting world travel. To thank the United Arab Emirates (UAE) travel trade for its continuous support to the destination, the Seychelles tourism board Middle East hosted a special event in the spirit of the Holy month of Ramadan.
The event was supported by several Seychelles hotel representatives based in Dubai –Constance Group, Desroches Island, Kempinski Seychelles Resort and Raffles Praslin – who were able to highlight new updates on their resorts during their interaction with the travel partners.
The event attracted a large number of travel agents and tour operators and concluded with a prize draw for a luxurious three-night stay at Raffles Praslin Seychelles, three-night stay at the Kempinski Seychelles, two-night stay at Constance Ephelia and two-night stay on Desroches island.
"The evening was a great opportunity to spend more time with our valued partners to recognise their contribution towards the increased growth to the islands from the UAE and update our partners on new developments," said Ahmed Fathallah, regional manager of Seychelles tourism board Middle East.