Low turnout for presentation on forum économique de l'Océan Indien
03-September-2012
The '8e Forum Économique des Iles de l'Océan Indien' will be held in Reunion from November 28-30 and last Friday's presentation at the Maison Football was made by a representative of the Reunion chamber of commerce.
The presentation was organised by the Seychelles Chamber of Commerce and Industry (SCCI) to promote the forthcoming forum. Secretary Germaine Michaud said it was an opportunity for entrepreneurs on the islands of the south-west Indian Ocean to discuss ways of promoting investment and trade.
She said it also offered an avenue for business-to-business contacts and those interested can go to the forum's website to establish contact for a meeting.
Ms Michaud said donor organisations will also be there and potential ventures can seek help from their representatives. She said the Seychelles Investment Board will be among those attending.
Ms Michaud said India, Vietnam, South Africa have also been invited to the Reunion forum, though they are not members of the Indian Ocean Commission.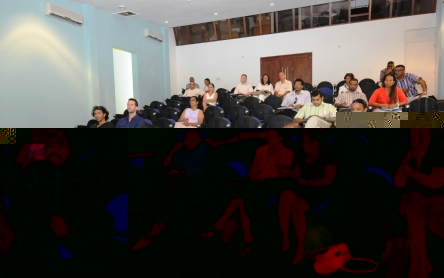 Delegates from these countries will be discussing ways to boost trade possibilities with the Indian Ocean islands.
"Seychelles is presently importing from far and wide what could be available in the zone," she said.