Seychelles gladly helps to advance Africa's football
04-September-2012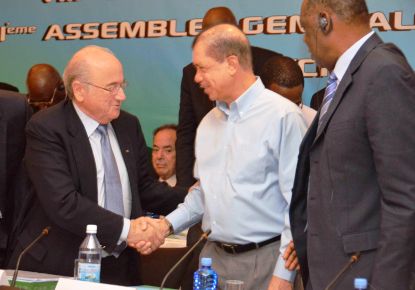 He said the assembly is a culmination of the series of meetings the different Caf committees have had here over the past few days.
"I am sure that the various recommendations and resolutions from those meetings which the assembly will consider, will further assist in propagating football throughout our continent," said Mr Michel – who is the patron of the Seychelles Football Federation – when he launched the assembly at the Ephelia resort in Port Launay.
Among those present were Vice-President Danny Faure, the president of Fifa (Fédération internationale de football association) Sepp Blatter, the president of Caf Issa Hayatou, Caf vice-president Suketu Patel, Seychelles Football Federation chairman Joel Decommarmond, as well as ministers and conference delegates.
Mr Michel welcomed the delegates to Seychelles and spoke of the important contributions that football can bring to the development of young people across the African continent.
"…when I think of football, I think of the youth – especially our children. When children play football they learn discipline and how to get along with others.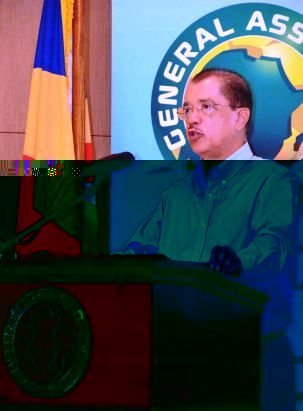 They make friends; build their self esteem, self confidence and pride. …. football and other team sports, can help our children become the exemplary citizens that we want them to be and create that healthy, caring and loving society that we all aspire to," he said.
The President also spoke of the progress Seychelles has made in football competitions in the region.
"Although we have yet to qualify for the African Cup of Nations finals or compete on equal terms with teams from the African mainland we are now able to hold our own against our opponents from the region.
After striving for over three decades to conquer the Indian Ocean region we finally struck gold in the last Indian Ocean Island Games held on home soil last year."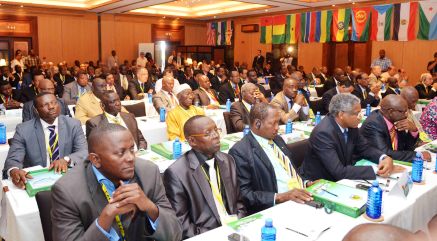 He said Seychelles had advanced in terms of Fifa Goal projects and that the country will embark on the fifth one – 'the Futsal', where he said, "The future looks bright!"
"As you may have observed, despite being a small country, we have a great determination to succeed. It is this and the special feel of our islands that make us unique and set us apart from the rest of the world.
I hope that you will carry back with you happy memories of Seychelles. … More importantly, I wish that football brings peace to our continent!" said Mr Michel.
He also paid tribute to the "excellent cooperation" between the government, Fifa and the Seychelles Football Federation.
Mr Blatter commended the choice of Seychelles as the venue for the Caf meeting, calling the islands "a paradise where hospitality is remarkable".
He noted that Seychelles exemplifies the diversity of the world of football where both large and small countries take part in sporting matches of the global arena.