Guangdong art troupe stage colourful show
06-September-2012
Two shows were organised at the Palais des Sports where the Guangdong troupe enthralled the audience with dance, songs and martial arts performances, and their colourful outfits.
The Chinese delegation was here to mark the 150th anniversary of the first Chinese to arrive in Seychelles.
The show on Saturday kicked off with a Lion dance, which has become some sort of spiritual devotion showcasing the "undaunted perseverance of the Chinese people".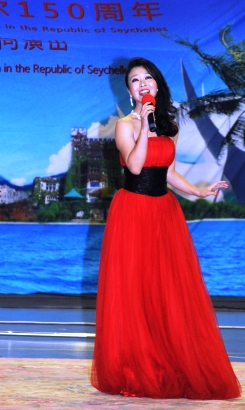 The lion is figurative of the king of the beast considered by the Chinese as a luck charm chasing away the evil deeds.
Inspired by the technique of lion taming they have transformed it into a folkloric art of acrobatics and martial arts.
The lion dance was followed by two songs by Hu Jing who captivated the audience with her voice.
One of the most appreciated performances by those watching was the acrobatic moves by a young girl called Luo Lijiao.
Young Wang Shudan impressed spectators with her talent as she played the bamboo flute and whistle, while other performers showed off their martial arts skills.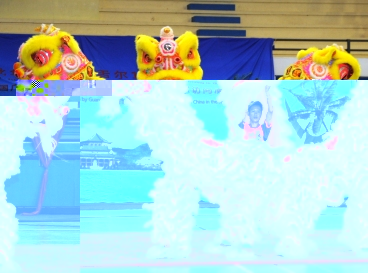 The audience also enjoyed a variety of Guangdong traditional tunes.
The Chinese group was in Seychelles at the invitation of the government.
We have published here a selection of pictures taken by our photographer Joena Bonnelame during the spectacular show.
M. B.