Local dancer to judge hip hop competition
08-September-2012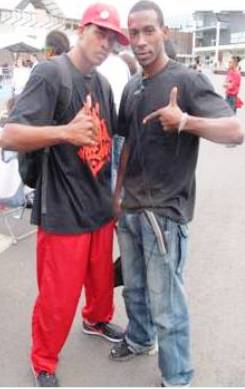 "I'm very excited to be a part of this battle. The Joker Crew and I would just like to say a big thank you to Julie Nancey and the National Arts Council for helping us organise the major battle which took place on home soil during the hip hop festival last month as well as competitions overseas that we have had the chance to attend," said Roucou.
He added that his crew will resume training once he is back in the country.

"We need to train hard as I am planning on taking them with me to the final battle of the year which will be held in France in November," he said, adding he would keep his fans and the general public posted on the next steps taken by the crew.