Lion's Club to launch children's programmes
15-September-2012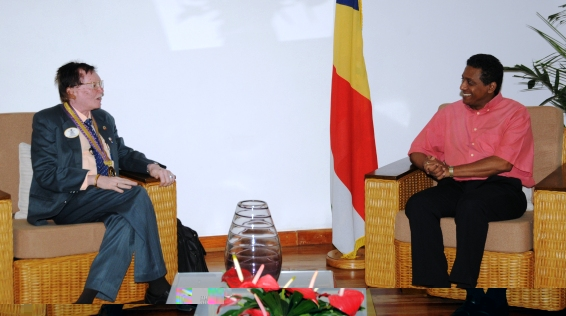 The district which Dr Sheikh oversees covers Seychelles, Kenya and Ethiopia.
He was accompanied by leaders of the local Lion's Club of Paradise Seychelles, whom he thanked for their dedication, saying he is sure they will be able to financially support the projects about to be launched.
He said the club aims to offer recreational equipment for a proposed children's playground and launch educational programmes that will help keep Seychellois children away from activities that could expose them to substance abuse.
The club offers three Quest programmes entitled Skills for growing , Skills for adolescence and Skills for action which it says help foster in young people important life skills, healthy attitudes, strong character, positive relationships, and active citizenship, through easy-to-use classroom materials, superior professional development, and important community partnerships.
Dr Sheikh said related workshops will be run by certified trainers who represent the highest standards of professionalism in training, education, and commitment to youth.
The club has built many bus shelters and is today expected to officially open one at Beau Vallon.