NRA members display skills in variety show
15-September-2012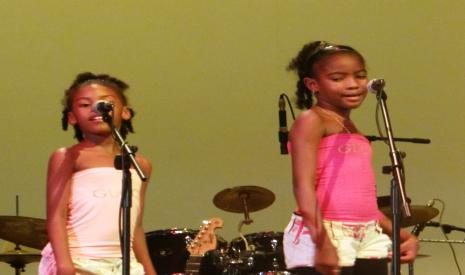 Community development and sports principal secretary Denis Rose, community development special advisor Daniel Frichot and Sylvanne Lemiel, director general for programme development and special events within the community department, were among the crowd who watched the youngsters display their skills in modern and traditional dances, interpret songs of famous artists (local and international), as well as recite poems and plays.

Members of the Next Generation group and students living at the Youth Hostel also performed on stage, making the activity a real success.
The variety show was organised by the programme development and special events section within the community department in collaboration with the NRA parents, animators association.
The NRA members who took part in the talent show came from the districts of Anse Aux Pins, Anse Boileau, Anse Royale, Baie Lazare, Cascade, Glacis, Grand Anse Mahe, Mont Buxton, Port Glaud, Takamaka, St Louis and Roche Caïman.
The aim of the event, organised in line with the Renaissance Social Programme, was to demonstrate the talents of the NRA members from all the districts.
The NRA members were taught new skills such as dance, theatre and singing during the school holidays by NRA volunteers from the different districts.

Contributed