Deaf women trained in snacks and juice-making
15-September-2012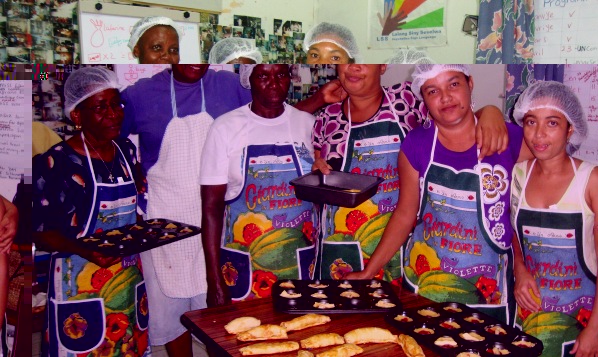 Initiated by the Association for People with Hearing Impairment (Aphi), the project obtained support through the American self-help small project. With that funding received earlier this year, the association bought all the equipment, utensils and raw material required for the project.
Aphi took care of the training aspect itself.
Anna Amedee, a small entrepreneur, showed the women the ropes during the training sessions held at the Aphi headquarters at the Curiosity Shop in Victoria Market. She received the help of a sign language interpreter.
Aphi chairperson and project coordinator Anita Gardner said the project aims to empower deaf women so they can use their skills in activities they enjoy and which if carried out on a bigger scale can bring them some financial support and independence as well as self-confidence.
"Most deaf women are at home or are doing menial jobs but those who have taken part in the training have proved they have great talents," Mrs Gardner said.
She noted that the different variety of snacks -- which included pizzas, moulouk, patés, cakes of various types and juices -- were sold at the shop and they were all very much appreciated by the public in the market.
"People queued in the morning for the hot and freshly-prepared snacks for which they expressed great appreciation and this has given the women a lot of encouragement," added Mrs Gardner.
The women who took part in the training -- Maud Marimba, Maureen Constance, Macdeline Beaudouin, Melise Morel and Ann Sophola -- are all very enthusiastic about their new-found skills.
Mrs Gardner said they have all expressed the desire to continue and possible set up their own small home enterprise.
She noted that this will in not all cases be easy but the Aphi will continue to help and give the necessary support to its members who want to set up their small business and help them find outlets to sell their goodies.
M-A.L.