Libyan mission pledges extra support for children's homes
21-September-2012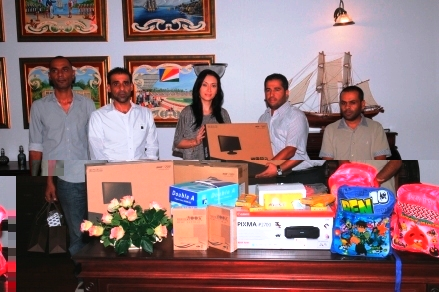 The stationery, computers, school bags other items were handed to Mrs Michel by Libyan chargé d'affaires Mohamed Al Najah at State House where he said the embassy will step up its support for the homes.
"We decided to make the gesture as sign of the friendship existing between our two countries and also to help the less fortunate members of the society, he told Nation through interpreter Ahmed Alfaraj.
"We discussed our future plans to support various programmes and we are happy the First Lady welcomed our proposals," said Mr Al Najah, adding the mission is looking to support various sectors including health services, education and sports.