Tree planting at Persévérance to mark World Habitat Day
04-October-2012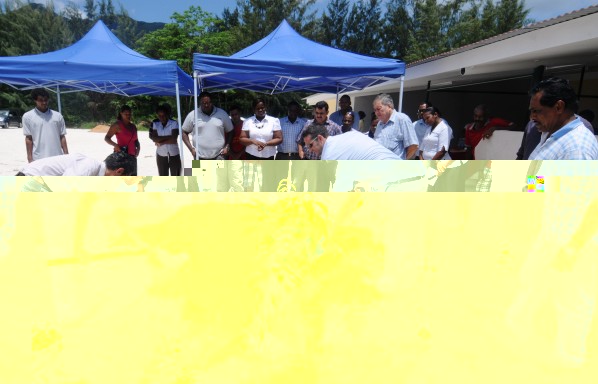 Led by the Minister for Housing and Habitat, Christian Lionnet, the group gathered in the grounds of the shopping complex at Ile Persévérance II and planted saplings of apple, guava, mango and some other local fruits.

Before Mr Lionnet, joined by his principal secretary Yves Choppy, planted the first tree, Doris Esther of the district administrator's office noted it was not the number planted that mattered, but the symbolic gesture which should be emulated by all Ile Persévérance and other residents.
The minister and others present also availed of the opportunity to tour the Persévérance II commercial complex.
Mr Choppy told Nation that tenders have been called for the mini-market and there are five bidders. The successful bidder, he said, will also operate the market on the same premises and decide on stall allocation and rental charges.