Stakeholders discuss review of building laws
05-October-2012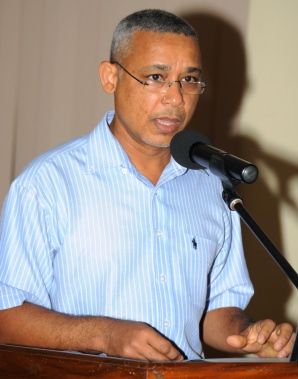 The gathering at the Seychelles Trading Company (STC) conference room was sponsored by the United Nations Development Programme (UNDP) and was inaugurated by planning authority chief executive Gerard Hoareau, who noted that for a while now the Town and Country Planning Act was being reviewed, to ensure orderly and sustainable development in the country.
He said we have now come to one of the most important parts of this legislation, which are the building regulations.

He remarked that by tradition, this piece of legal jargon has been there to ease physical planning, design and development of projects.
Mr Hoareau expressed the hope that the important tool the delegates debated before validating, will provide the planning authority and its partners with swifter, more efficient and transparent service delivery to their clients.

He said it is also hoped that the new regulations will set out in a more comprehensive manner high standards in building safety, environmental health, planning and building standards, taking into account issues linked to climate change, such as water conservation and harvesting measures, energy efficiency and sustainability.

Mr Hoareau also said the new building regulations will take into account standards for persons of all ages as well as those with disabilities.
An overview and discussion of the revised building regulations was provided by legal consultant Helen Carolus.

One issue which triggered considerable debate was the proposal to allow for only limited and gradual removal of vegetation prior to commencement of building operations.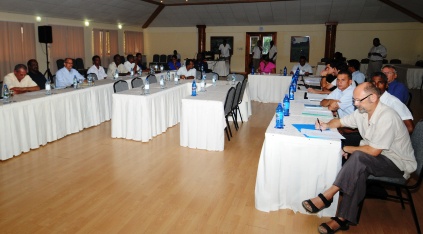 It was suggested by some technicians that this is necessary to prevent creepers and other invasive plants from proliferating and covering the site.
The delegates, however, disagreed on which agent should notify the planning authority about the successful completion of building works.

While there was general agreement that containers, increasingly common on building sites, can be used for storage, it was generally agreed that they must not in any way be there for residential purposes.