Former teacher Siva Supramanian passes away
11-October-2012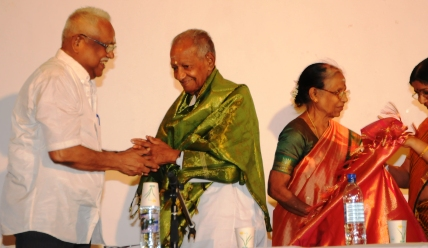 Incidentally, Master Siva was admitted to the Seychelles Hospital on Saturday, the very same day he was supposed to leave the country. He passed away yesterday morning at the age of 83.
Only a couple of days ago, relatives and friends of Master Siva hosted a farewell gathering for him before he leaves the country and to thank him for all he has done during his years in Seychelles.
The event was held at the Roche Caïman community centre in the presence of former Seychelles high commissioner in London Patrick Pillay and honorary consul for Nigeria K.D. Pillay.
Master Siva was well known as a teacher, freelance journalist and writer and has contributed greatly to the Lions Club of Paradise Seychelles.
As a freelance journalist, Master Siva has enriched the columns of the Seychelles Nation newspaper with many articles about almost every subject of interest to the public and academics.
His well thought out arguments, ability to analyse complex issues made him a household name among Seychelles Nation readers.
During the farewell ceremony at Roche Caïman, several individuals paid tribute to Master Siva and thanked him for having touched their lives. He also received gifts and was honoured in various ways.
Addressing the guests, Mr Pillay described Master Siva as a master of simplicity, honesty and modesty and a man who illuminates others' paths.
Thanking him for all he has done for the people of Seychelles, Mr Pillay said Master Siva is a man who has contributed greatly to the youths of this land.
He was also described as a man who has not only taught various subjects at school but also how to be good citizens of the country, discipline and wellbeing.
May his soul rest in peace.