Emirates to be 'partner airline' of Seychelles carnival
11-October-2012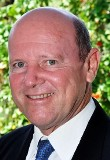 Mr Ahmed Khoory and Minister St Ange
"We are pleased to support Seychelles in this major event for yet another year. We recently announced two additional flights to the archipelago. These two announcements demonstrate our clear commitment to support the tourism industry of Seychelles," said Ahmed Khoory, Emirates' senior vice-president, commercial operations, West Asia & Indian Ocean.
"We see ourselves as partners of Seychelles and it is indeed a win-win partnership for both parties. Working with the Ministry of Tourism and Culture and the Seychelles Tourism Board (STB) has been fruitful," added Mr Khoory.
Tourism and Culture Minister Alain St Ange said his ministry and the STB are appreciative that Emirates has again come forward to claim its position as the partner airline of the annual Carnaval International de Victoria.
"Seychelles entered into the world of carnivals after President James Michel had personally launched the Seychelles brand of tourism. Seychelles wanted to see the inclusion of its population into activities that brought our visitors and our people out into the streets together so that they get to know each other and live this magical feeling of islands where harmony is but a way of life," said Minister St Ange.
"The Carnaval International de Victoria is staged annually under the banner of the melting pot of cultures, a banner so appropriate to Emirates as it showcases through its cabin crew the diversity of nationalities and how peoples of the world can co-exist. We thank Emirates for making it possible to fly the press in large numbers for the annual carnival of carnivals in the middle of the Indian Ocean. We also thank them for creating awareness around the carnival across the world through their inflight magazine," added Minister St Ange.
The Carnaval International de Victoria will be held over three days in February 2013. It will become a focal point for representatives from the world's most famous carnivals who will be invited to the islands to take part in this exciting international event.