Many turn out for free eye checks
12-October-2012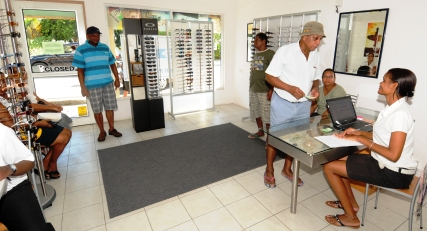 A good number of them were found to have the condition and were advised to have further tests, while others were found to suffer unrelated abnormalities like cataracts, the clinic's manager, optometrist Anne Schindler told Nation.
She said glaucoma can be controlled so sufferers do not go blind although it cannot be treated "so that it goes away usually".
She said glaucoma is caused by blood pressure in the eye and is not necessarily linked to high blood pressure suffered by hypertensive people although those with diabetes and HBP should particularly seek to be tested along with the general population.
"The tests do not hurt and there is easy treatment for those found to suffer glaucoma," she said, adding nearly half of the 110 who had been checked by 2pm yesterday needed attention for their eyes.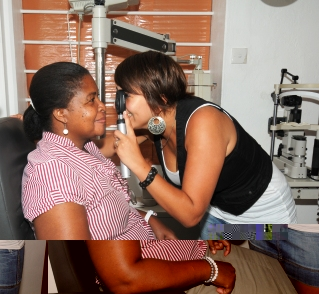 The clinic normally charges R150 to do the checks which involve checking the pressure and the back of the eye for signs of damage to the nerve of sight.
Asked how the clinic manages to supply glasses within days and for as little as R400, Ms Schindler said the shop buys lenses in bulk ensuring it has a stock suitable for most prescriptions, "but would never adjust a prescription because we do not have a particular lens in stock".
She said they have lenses for both short and long sightedness, but bifocal glasses are too specific and have to be ordered from abroad.