Exhibition of Seychelles art on-going in China
13-October-2012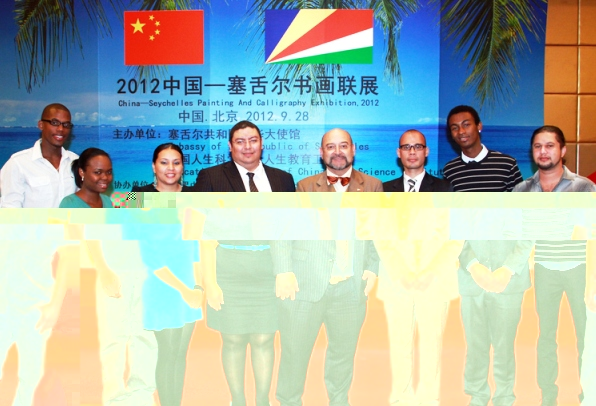 The exhibition is part of the regular programme of activities of the Seychelles embassy in Beijing and has been organised in collaboration with the Seychelles Tourism Board office there.
The embassy's collection as well as a number of art works brought earlier to Beijing by the mayor of Victoria Jacqueline Moustache-Belle and contributed by the National Arts Council were selected by the main organiser, the education department of China Life Science Association, under the aegis of the Chinese Ministry of Education.
Works by Chinese painters, including calligraphies, are also on display.
All Beijing-based Seychellois students were invited to witness the opening of the exhibition.
Seychelles resident ambassador to China Philippe Le Gall has said that a large group of Chinese artists is expected to visit Seychelles in 2013 as a follow-up of this activity.