Human Resource Awards -SCAA – a pivotal role in providing and supporting transport systems
31-October-2012
About SCAA
When a plane lands or takes off at the Seychelles International Airport at Pointe Larue, there is a series of mechanisms that is put in place by the airport to ensure the safe arrival and departure of the aircraft and its passengers and cargo. This responsibility lies in the hands of the SCAA, known formerly as the Directorate of Civil Aviation (DCA). The body assumed this function in the 1970s.
The SCAA was established as an autonomous body under the Civil Aviation Authority Act in 2005 as an independent administrative and financial body corporate to provide services, facilities and regulation of civil aviation activities in Seychelles. These include maintenance and management of the authority's aerodromes, provision of air traffic control and aeronautical information services within the Seychelles Flight Information Region, provision and coordination of search and rescue services to aircraft, provision of adequate firefighting and rescue services and facilities, regulation and promotion of the development of air transport.
The SCAA and its affairs are administered by a chief executive who reports to a board of directors appointed by the minister responsible for civil aviation.
The organisation is currently considered as a leader organisation in Seychelles, with a complement of 663 posts to cater for its 24-hour operation at both the Mahe and Praslin airports.
Staffing
The human resources and administration division plays a major role in managing the large workforce by ensuring that the right employees are recruited, trained, developed and retained in service for many years.
Thus, the division is responsible for ensuring that a professional and motivated workforce is
maintained and at the same time attend to the welfare of its staff.
Training and development
The authority finds it necessary to invest heavily in training to build capacity through a competent and skilled workforce and ensure continuous professionalism is maintained. Training programmes are carried out yearly in technical and specialised fields as well as in management areas. On average over the past years, the SCAA has spent 6.2% of its total expenditure on training.
Other than short courses, presently there are five SCAA workers following long-term training at the Seychelles Institute of Management (SIM), three at the Seychelles Institute of Technology, one at the University of Seychelles and two are on the Seychelles Young Leaders Programme. Four employees are also completing the air traffic control officer course in South Africa.
Health and safety
The SCAA is committed to ensuring a safe and healthy work environment for its employees and airport users. The health and safety officer is supported by a health and safety committee and several mechanisms have been put in place, namely regular workplace inspections, introduction of relevant policies, free basic health screening facilities for its staff, alcohol and drug testing, health and safety sensitisation programmes and first aid training for all SCAA employees.
Remuneration and incentives
The SCAA has adopted schemes of service with attractive and competitive salary packages for its various divisions. Various incentives are also provided to staff, namely loans, uniforms, staff transport, 24-hour insurance cover, free basic medical screening, and recognition for long service.
All staff have two-year contracts at the end of which they are paid their end-of-contract benefits including performance reward.
At the SCAA, apart from working wiser and smarter, there is a healthy balance between work, social and cultural activities including nature trail walks, keep fit classes and sporting events, dancing classes, Festival Kreol, Labour Day and end-of-year activities.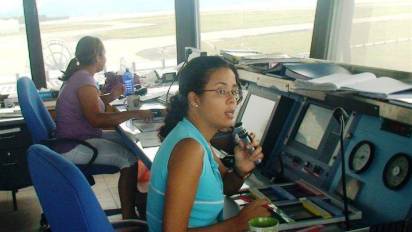 In spite of having more than 500 staff, the SCAA is not operating at its full capacity hence recruitment efforts are underway to ensure that the authority attracts and obtains the best candidates to fill the vacant posts.
SCAA's recruitment fairs on Mahe and Praslin is a popular initiative and not to mention its regular involvement in national job fairs. Sometimes the exercise can prove to be challenging, but recruiting the best person for available posts remains SCAA's priority.