Comoros becomes 20th IOR-ARC member, US dialogue partner
03-November-2012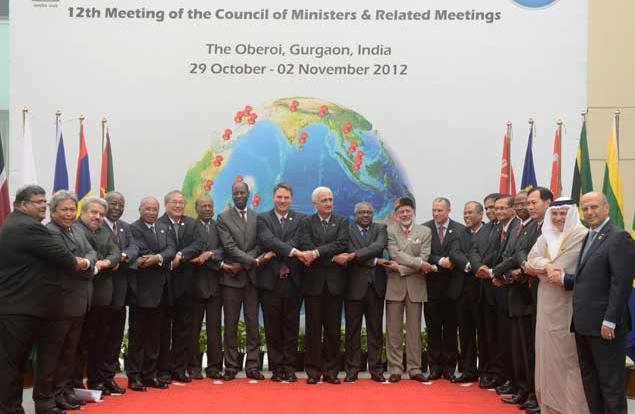 This took place at the launch yesterday of the association's 12th ministerial meeting in New Delhi.
Foreign Affairs Minister Jean-Paul Adam is one of eight ministers attending the ministerial meeting of this grouping of states bordering the Indian Ocean constituting a large geographical region with huge diversity and with a total population of two billion.
The IOR-ARC was launched in March 1997 in Mauritius, initially with only seven members. It has since grown to a membership of 20 after the Comoros were accepted as the 20th member yesterday.
The United States (US) yesterday joined the IOR-ARC as its sixth dialogue partner. The other five dialogue partners are China, Japan, Egypt, France and Britain.
The main objective of the IOR-ARC is intra-regional trade, which has increased significantly over the past decade, but still needs a further boost.
Speaking at the Indian Ocean Global Forum on "enhancing partnership for trade, infrastructure and resource development" held on September 25 in Delhi, Minister for Finance, Trade and Investment Pierre Laporte said Seychelles can be an important partner for India.
He said Seychelles, through its geographical location and through the free trade zones, can provide opportunities for Indian companies to invest in Seychelles.

Priority areas of the IOR-ARC are maritime safety and security; trade and investment facilitation, fisheries management, disaster risk reduction and tourism promotion and cultural exchanges.
At a press conference on Tuesday, the Indian secretary for economic relations Sudhir Vias, said working groups covering various activities worked on dossiers for the ministerial meeting. Priority areas were likely to be maritime safety and security; trade and investment facilitation; fisheries management, especially to counter poaching; disaster risk reduction following recent tsunamis and other hazards; and tourism promotion.
He said the meeting would, among other issues, discuss the setting up of a regional entity that combines the interests of member states to ease movement of transport and shipping. Its headquarters is in Oman. Piracy, a maritime threat, though having dropped by over 50% in the first half of 2012 in the western Indian Ocean, is a subject that is likely to draw a lot of attention.
Seychelles was the 19th member to be admitted to the IOR-ARC. The other members are India, Australia, Bangladesh, Indonesia, Iran, Kenya, Mauritius, Madagascar, Mozambique, Malaysia, Oman, Singapore, South Africa, Sri Lanka, Tanzania, Thailand, UAE and Yemen.

Indian Ocean is vital for the transportation of oil and conduct of global trade.