Biochemical blood tests resume at Seychelles Hospital
03-November-2012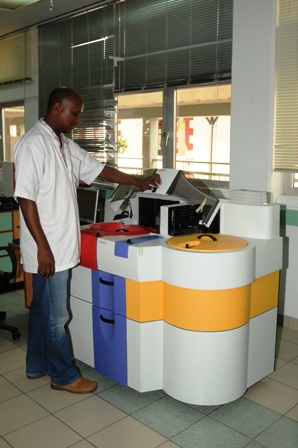 The machine, which had been out of service after breaking down on September 2, was the subject of an urgent question in the National Assembly by elected member for Cascade Charles Decommarmond on Tuesday this week.
Prosper Kinabo, the clinical laboratory director at the Seychelles Hospital, said yesterday work on the machine started on Wednesday morning, a day after the engineer who installed it in 2005 arrived in the country.
Mr Kinabo said repair works included dismantling and upgrading the whole machine, fitting it with new spare parts and a new server.
He noted that by Wednesday evening the final tests on the machine were carried out after it had been recalibrated before it was given the green light for full operation yesterday.