Medical professionals learn more about healthy ageing
14-November-2012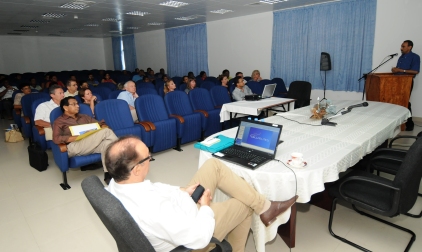 This was organised by the Ministry of Health in collaboration with Dr Miodrag Todorovic of the Apollo Bramwell Hospital in Mauritius.
The session was held at the Sheikh Khalifa Bin Zayed Al Nayan diagnostic centre and was attended by principal secretary for health Veronique Laporte and other health officials.
Throughout the session, those present had the chance to learn more on the new technologies, treatments and other modern concepts.
A number of presentations were given by speakers from Seychelles, Mauritius and Russia.
Ageing in Seychelles, futuristic demographics and healthy ageing programmes and modern day concepts of anti-age medicine clinic were among the first presentations.
Other topics included injection methods of body modelling, epidermologia, dietetics and endeocology of ageing.