Mass and sports mark first Men's Day
19-November-2012
The St Paul's mass was said by Anglican archdeacon Danny Elizabeth, who urged everyone, notably the youths to break down the barriers which prevent them from living healthy, happy and productive lives.
Father Elizabeth noted that International Men's Day was first held in the Caribbean state of Trinidad and Tobago, and it targeted mainly teenage men because of the divide with elder men.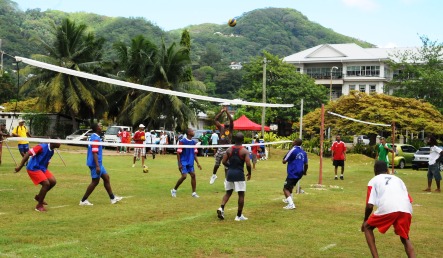 One objective sought was obedience and respect of the youth toward their elders.
He said there should be no competition between men and women, as they partner one another.
At Freedom Square, a team from the health ministry's non-communicable disease unit, headed by Gina Michel, was marking the occasion by testing blood pressure, blood sugar level and BMI (Body Mass Index) of men turning up.
Football, volleyball and tug-of-war were also scheduled.