International Men's Day-'Boosting men's self-esteem and mental well-being'
19-November-2012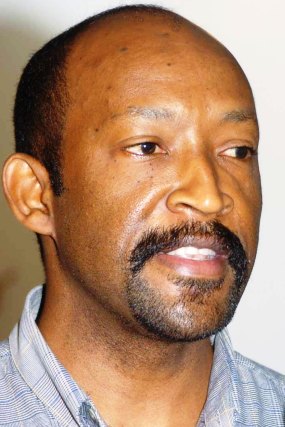 Minister Meriton's message reads:
"Today, November 19, men and women around the globe are celebrating International Men's Day.
Since its inception in 1999, the number of countries celebrating this day has been growing every year and for us in Seychelles this is indeed a momentous occasion as it is the first time that we commemorate this day at a national level.
"This year's theme is Helping Men and Boys Live Longer, Happier, Healthier Lives.
In promoting healthy living and well-being of men and boys, the whole of society stands to benefit as a healthy son means less time off work for parents, a healthy father means he can cater for his family and can also be more productive at work.
Each of us can contribute in ensuring that our boys and men live happier lives.
Let us take ownership of our behaviour, so that we can play an even more active role in achieving health, happiness and overall well-being of our society.
"Over the years the main objectives of International Men's Day have been to promote positive male role models, celebrate men's positive contribution and improve gender relations.
Today is also a day whereby we acknowledge the important roles that men play in their families, communities and society at large – important roles that sometimes are overlooked or go unnoticed.
In giving men a special day of recognition, we are also boosting their self-esteem and thus their mental well-being.
"Too often we focus on men's failings and shortcomings but we ourselves fail to recognise the massive potential that they have to bring about meaningful change.
The time has come for us to adopt a new approach, instead of reinforcing negative stereotyping of males behaving badly, eg media portrayals of males as violent, power-hungry, irresponsible and so on.
Such negative images are frequently used in an attempt to shame males into behaving more positively.
This sadly ignores the fact that such negative behaviour do not apply to the vast majority of men and boys, or that such negativity may detrimentally impact the self-image and self-esteem of boys, which in turn impacts their willingness to contribute to building better relationships and communities as they grow into adults.

"International Men's Day calls for and promotes positive masculinity which we in Seychelles can strongly identify with as it forms part of the social renaissance campaign launched at the beginning of the year by President James Michel.
The social renaissance campaign is actively seeking a change in attitude in order for us to curb social ills. To attain this objective and for meaningful change to happen everyone needs to be on board.
We as men need to be more involved in our family, our community and in our workplaces.
It is this sense of belonging that will help us to live happier and healthier lives.
"To conclude, I would like to wish all men of Seychelles and their families a happy International Men's Day.
Let this day be one that inspires you to do more and to be more to all those around you."