Basketball: Afro Basket 2013 Zone 7 qualifiers-Qualifiers postponed to January next year
24-November-2012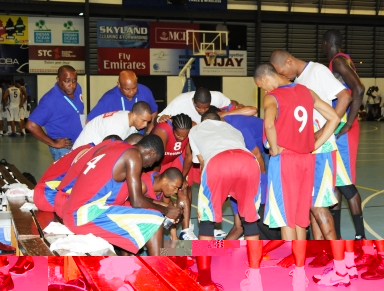 Originally scheduled for December this year, the tournament has been postponed at the request of the Fédération internationale de Basketball Association (Fiba) Africa executive committee as the final round of the Champions Cup which will be held around the same period in Equatorial Guinea.
According to the SBF, so far no teams have confirmed their participation, although it has learnt that the Malagasy team are preparing for the tournament.
The competition's winners will represent the Zone 7 region at the 2013 Afro-Basket meeting which will take place in August 2013 in Ivory Coast.
The Zone 7 region features Seychelles, Mauritius, Madagascar, Comoros and Djibouti.
The SBF added that if no team registers for the qualifying tournament, Reunion and Mayotte will be invited as guest teams to play the Seychelles selection.
Meanwhile, the SBF lottery draw originally slated for December 1, 2012 has also been postponed to February 2, 2013.
R. D.